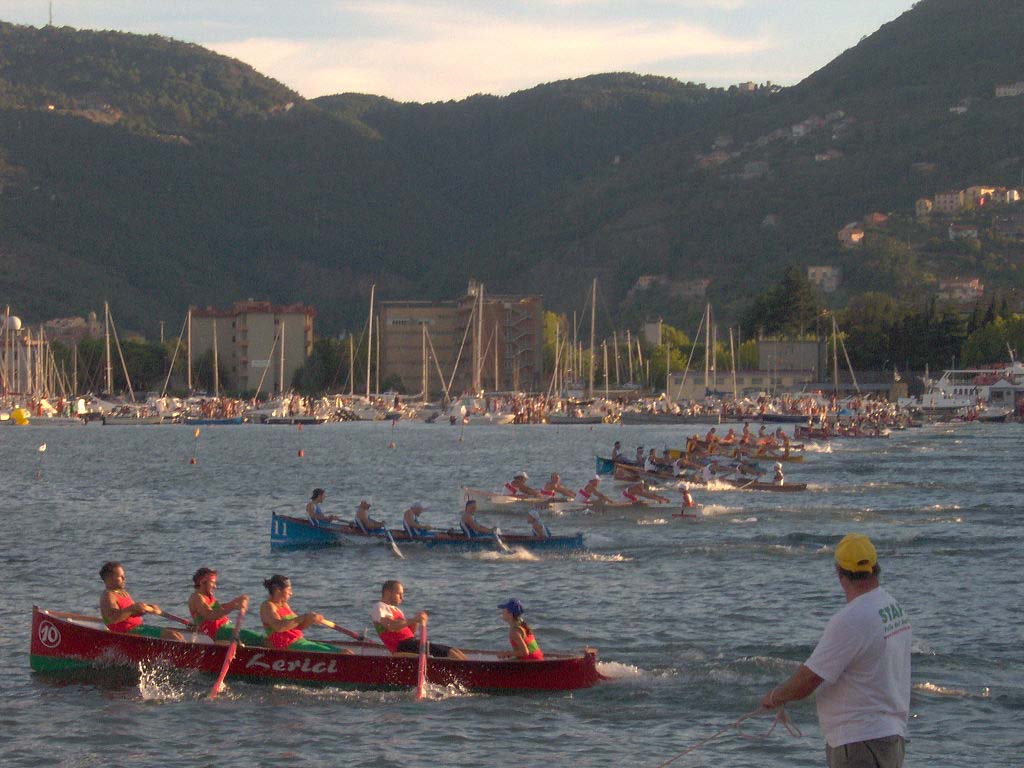 LA SPEZIA: PALIO DEL GOLFO
The "Palio del Golfo" in La Spezia is held every year on the first Sunday of August in the sea in front of the promenade. It is a rowing race between 13 teams.
It has its origins in the sailing tradition of the people of the Gulf, and probably started as races between working boats loaded with fish or mussels.
The winning boat was allowed to unload first on the quay, thus increasing the chances of selling their catch.