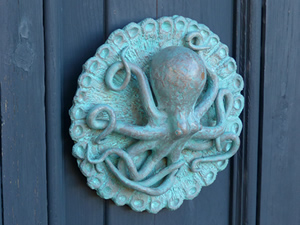 THE OCTOPUS FESTIVAL IN TELLARO
At the beginning of August in Tellaro the Octopus Festival takes place.
The festival celebrates the legend according to which the village, one foggy evening, was saved from an invasion of Saracen pirates by a huge octopus which tugged on the rope of the church bells, thus alerting the villagers to the danger.
The festival is a gastronomic triumph: octopus is prepared following local, typically Ligurian recipes.